Created in Greece...
Addressed to the World
Total Travel Experience: Explore, Travel, Learn.
Get inspired, encounter past and present, discover world famous destinations around Mediterranean Sea or gain authentic Mediterranean experiences and reward yourself with a virtual or real mosaic of original Greek spirit.
Follow Your Compass
A platform made up of familiar materials ... Materials that shaped the "soul" of Greece, its culture, over the centuries ... Everything that made it and still makes it special. A platform made of images ... Made with knowledge, artistry and genuine passion to take Greece even farther ... but at the same time to greet Greek and foreign friends from all over the world, "welcoming" to this corner of the planet all those who are interested in knowing the "real" Greece.
A free access, public and nonprofit platform, which has already begun its mission. It captures the charm of unique destinations in the Peloponnese and in Attica, and is committed to highlight the dual character of cultural heritage - modern lifestyle all over the country as well as the Mediterranean sea and places with significant presence of Greek Diaspora.
How does the world see Greece and its culture? Do we share the same perspective? How do we overcome the stereotypes and the distance they create between us? Can we communicate, come closer and get to know each other, learning the real Greece?
We travel to every corner of Greece to meet its people. We follow their paths. We hear their thoughts. We get to know their faces and record what makes them special, highlighting the culture that makes them Greek.
People and monuments share their "stories" so that Greece can share its story ... with the world! They narrate memories of their past and moments from their present so that Greece can narrate its future to the world. Together, in a special narrative through the "universal language" of culture, they create a rare mosaic of images and knowledge that reflects the authentic characteristics of Greek identity of yesterday, today and tomorrow.
Our Work
"You Go Culture" introduces Greek culture in an extrovert manner on two distinguished levels: to showcase the country's priceless cultural heritage and to familiarize the international public with aspects of the Greek society of today.
The Project
A sophisticated and interactive online platform which aims at awarding substance to exceptional virtual tours at destinations or experiential tours in a variety of cultural subjects designed by our academic experts exploring the identity of long standing cultures of Greece and Mediterranean Sea. YouGoCulture attempts to record points of global interest or offer access to them by familiarizing the world with the achievements of civilizations that constituted the cradle of the evolution and the values of the modern world as we know it.
The Platform
By utilizing the abilities of contemporary digital technologies and the new media along with their applications, the platform invites users either to enjoy a virtual trip fitting their personal needs and preferences (VIRTUAL TOURS) or dive in "hand-picked" activities carefully selected by our specialised academic staff (CULTURAL TOURS).
It extends an invitation to potential virtual or actual travellers who are on a quest for substantial contact with culture or seek to go beyond mainstream options. Hundreds of Points of Interest
(Sites-Monuments-Attractions)
Signifies the part that refers to the historical past of the destination. When you click "Myth" you meet archaeological sites, historical locations and facts, museums and monuments, significant personalities, interesting narrations and texts, images and videos that "travels" you directly to esence of culture.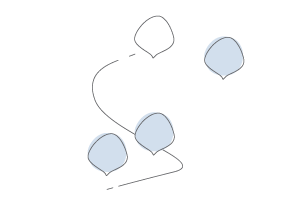 Hundreds of villages, cities and acitivities

It refers to aspects of everyday culture and the way it is integrated into the modern society-communities.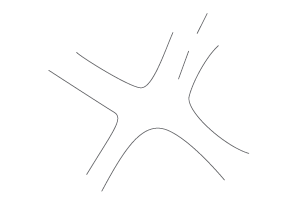 "Experience" express that civilization is not only a past sense, it is a contemporary life's tradition. Cultural actions-activities, festivals, traditional music or a recipe continue what we call tradition or contemporary culture.